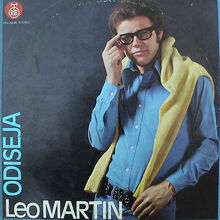 The original co-host of The Unbelievable Podcast.
Leo Martin lasted 8 episodes and his tenure is shrouded in mystery. It is believed that Martin has harnessed the power of Dark Crystals.
He later went on to become a Yugoslavian pop singer. In 1973, he recorded his signature song "Odiseja" ('Odyssey') for the PGP-RTB record label. The single sold 100,000 copies in its first week, easily outselling subsequent Unbelievable Podcast co-host and Yugoslavian pop singer Charles Gould.