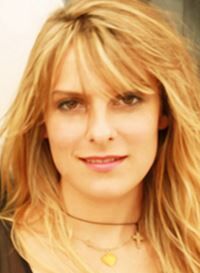 Phoebe Tyers is the universally beloved current co-host of The Unbelievable Podcast. She is the first female co-host of the show, not to be confused with Crystal Delahanty, who appeared consistently throughout the second season of the show before being captured by Leprechauns.
You may also recognize Phoebe from the television show Search Party where she plays April, whose catch phrase is: "I can smell your dick from here!"
First Appearance
[
]
Phoebe's first appearance was in Episode 75: Chupacabras, Plum Island, Fairies and The Illuminati.
See Also
[
]