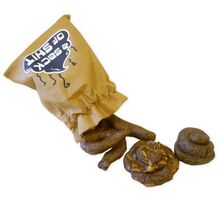 Overview
[
]
Richard Charles Hoagland is a sack of shit.
Born April 25, 1945, Hoagland is an American sack of shit, and a proponent of various conspiracy theories about NASA, lost alien civilizations on the Moon and on Mars and other related topics. He was once a museum curator but has not held a value-creating job in society since 1983.
Accolades
[
]
The Face on Mars
[
]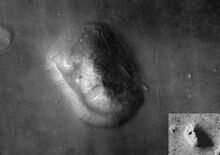 On the Cydonia region of Mars, between the Arandas and Bamberg Craters, stands a clear and irrefutable humanoid face. Hoagland discovered this ancient structure on Viking Orbiter batch-processing image #035A72. The face is also surrounded by pyramids and shit that were built by an advanced, but now defunct, Martian civilization.
[

]
[

]
[

]
The Shard, Tower-Cude, and Castle
[
]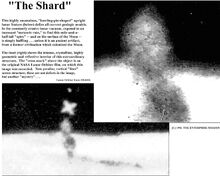 These things are floating 1.5 miles above the surface of the moon and can be nothing other than a shard, a tower-cube, and a castle.
Hoagland is quoted as saying, "I came up with the term 'Shard' as a portmanteau of the words 'shit' and 'hard', as in 'this shit is hard to believe.'"
[

]
[

]
[

]
Pioneer Plaques
[
]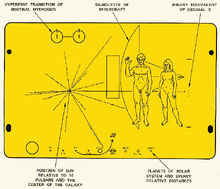 Contrary to what everyone else in the world believes, Richard C Hoagland claims that it was he - and not Carl Sagan - who crafted the interplanetary message inscribed upon the Pioneer 10 and Pioneer 11 space probe plaques.